Rock Casting and Coloring DVD Now Available
Rock Casting DVD Now Available for $20 with FREE shipping in the US
We are pleased to announce that our new Rock Casting DVD is now in stock and ready to ship.
Making rock molds and casting the rocks is very simple and straightforward. Blending the rocks together and coloring them for realism is a little more involved.
That's where this video comes into play.
Making molds and casting rocks are both clearly covered here, but the major emphasis is on different techniques for blending those castings together plus simple methods for painting the finished rocks for ultimate realism.
Following the simple steps in this video clinic will allow you to build a small section of realistic rocks---or you can build a sheer cliff of rocks.
The two scenes shown below are taken from the actual video itself.
Detailed and closeup shots are blended with overall shots so you can see exactly what is being done, why it is being done, and how you can do it.
If you have ever wanted to improve your rock casting techniques, this is the video for you.
Thoughts about layout lighting and where to get good ideas for making your rocks more realistic is included as well.
Rock casting and coloring products used are clearly explained and recommendations given about my personal preferences.
To order this new video clinic on DVD, just send $20 to:
Darryl Huffman
451 N Evelyn Way
Star, ID 83669
FREE SHIPPING to the US
Shipping to all other countries is at the actual cost of postage.
NOTE:
The photo on the right of the water rushing through the canyon is not demonstrated in this video. But it is part of my layout under construction and shows how effectively good rock castings can enhance a layout. Realism like this can be yours simply by following the 70 minute video clinic provided on this DVD.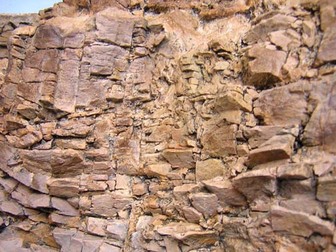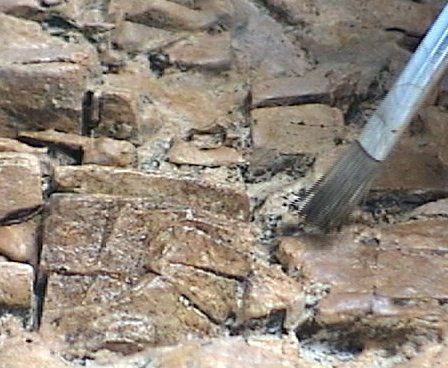 Two different, effective and easy methods of blending rock castings together are carefully explained and demonstrated in this 70 minute video clinic.
After the blending work is done, three different methods of coloring the rocks are covered. All use simple cheap brushes and just a few acrylic paints. All readily available at places like Michaels.
After the rocks are in place and colored, a demonstration is given on talus piles or talus slopes. This is the accumlation of small (and some big) chunks of rock that fall off the face of the cliff and get piled up at the bottom.